What a Heavy-duty Tow truck is and how we can help you
You're probably familiar with the process of getting your car towed after a car accident. It can be costly and difficult to remove your vehicle from an accident scene if you don't have a tow truck. We understand how important it is to have a truck that can handle all situations. We offer heavy-duty towing services that will quickly and efficiently get your vehicle out of danger.
Even the most skilled drivers can still be in an accident
Car accidents are less common, but they do happen. Even the most skilled drivers can get into an accident. It is crucial to have the right heavy-duty tow truck available in case of such an event. Heavy-duty trucks can haul away the largest and most damaged vehicles. They are more expensive than standard tow trucks, so make sure you choose a reputable and experienced company. You don't want to worry about whether your heavy-duty truck can handle the task. You can be confident that your vehicle is in the hands of a reliable company.
What to Do if you are in an Accident
There is no way to avoid getting in trouble. However, there are steps you can take to protect yourself and those around you in an accident. Your first step should be to move your vehicle to the side. This will prevent any further accidents from happening and make it easier to get emergency vehicles on the scene. Next, call for assistance. Flag down a passing vehicle or Heavy-duty Tow truck. Once assistance arrives, you can exchange information with the other driver or cooperate with the police. These simple steps will help minimize disruptions caused by accidents and ensure everyone stays safe. You can read about Choose Perfect Tow Truck Services Providing Company by visiting https://a1aautoandtruck.com/choose-perfect-tow-truck-services-providing-company/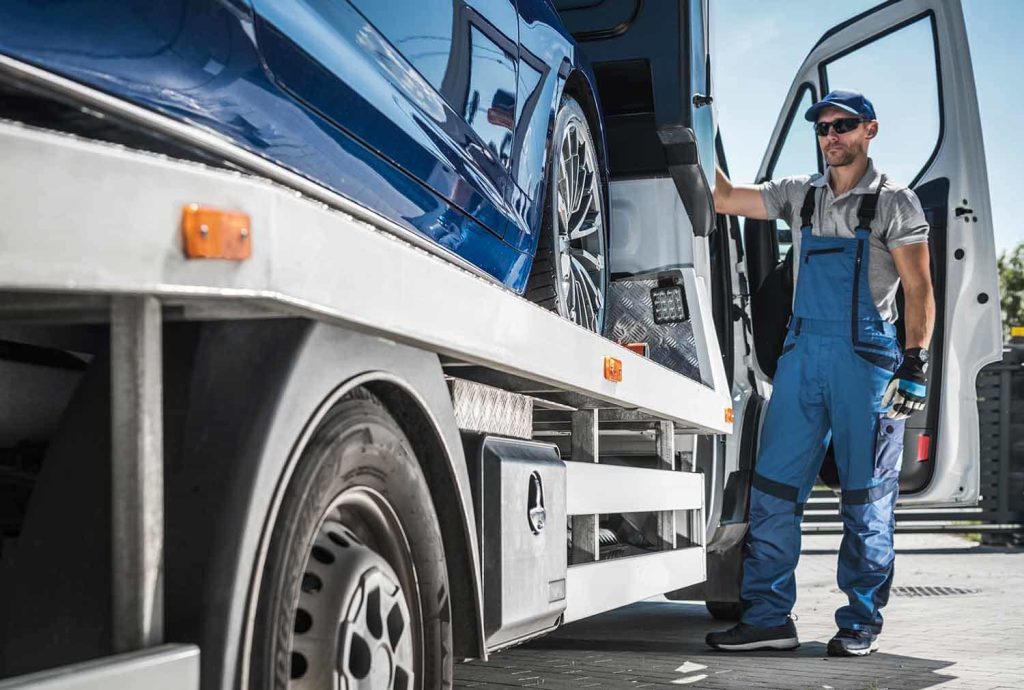 A tow truck can get you out of sticky situations
Heavy-duty trucks are designed for large vehicles like trucks and buses. These trucks are strong and powerful, and can safely tow heavy vehicles up to 80,000 pounds. The hydraulic system on heavy-duty tow trucks can raise the vehicle's front or back off the ground. This allows the truck's hydraulic system to lift the vehicle off the ground, allowing it to be towable without causing damage. A heavy-duty tow truck is able to quickly and safely get you out of sticky situations with large vehicles.
Benefits of using a heavy-duty tractor tow truck
Heavy-duty trucks are specially designed vehicles for towing large vehicles and other heavy loads. These trucks are used to transport heavy equipment and machinery by businesses, and by individuals to tow boats and trailers. Heavy-duty tow trucks are capable of hauling loads up to 26,000 lbs, making them ideal to transport heavy vehicles. A heavy-duty truck can offer many benefits, including these:
They are able to safely transport wrecked or disabled vehicles from one place to the next.
They can clear debris from accident sites, making it easier to reach emergency crews.
They are able to provide businesses with an efficient and quick way to move vehicles around their property.
They can also be used to remove illegally parked cars.
These can be used for large loads that are otherwise too dangerous or difficult to transport.
Tow trucks with heavy-duty capabilities are an asset to any automotive company. They can offer a variety of benefits to both customers and businesses. You should choose a reliable company that can safely and efficiently take care of your vehicle.
Why choose us for your towing requirements?
You want to be able to trust your towing company when you need them. Since its inception, The Truck Factory has provided quality towing services. We have the expertise and experience to handle any situation. Our fleet of heavy-duty trucks can handle any job, and all our drivers are highly skilled and experienced. We offer 24-hour roadside assistance so that you can count on us whenever you need it. You can trust our company to handle all your towing needs.